In Melbourne today and this is what I saw.....

New Myer Flagship Store Melbourne amazing interior design this photo does not do it justice! Shiny white and metalic travellators. This is truly the most fabulous modern atrium I've ever seen. Read more at ...
Myer Architecture Revealed

Had time for a delicious dinner in Lygon Street as I was walking back to my hotel I spied.....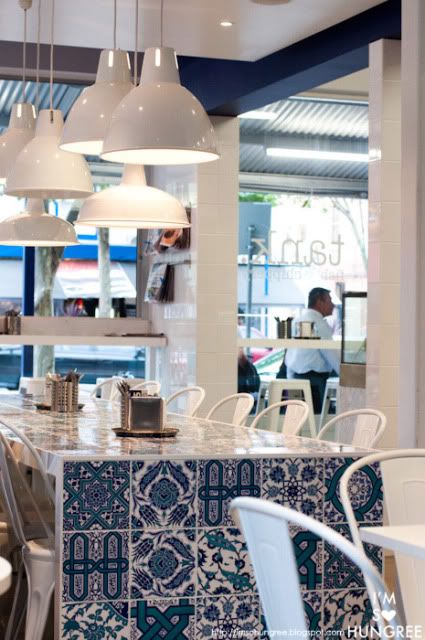 TANK Fish and Chippery Lygon Street photo courtesy of
imsohungree.blogspot.com
unfortunately I had already eaten when I spied this place. But it was still a feast for the eyes. Wonderful blue and white colour scheme.
 
Koko Black Chocolate - Carlton Store Chocolates are amazing and store has a great blend of modern and old world charm!

Fountain Terrace in St Kilda - This is an example of the stunning terrace houses in Melbourne
Modern and traditional architecture at it's best - all in one city!